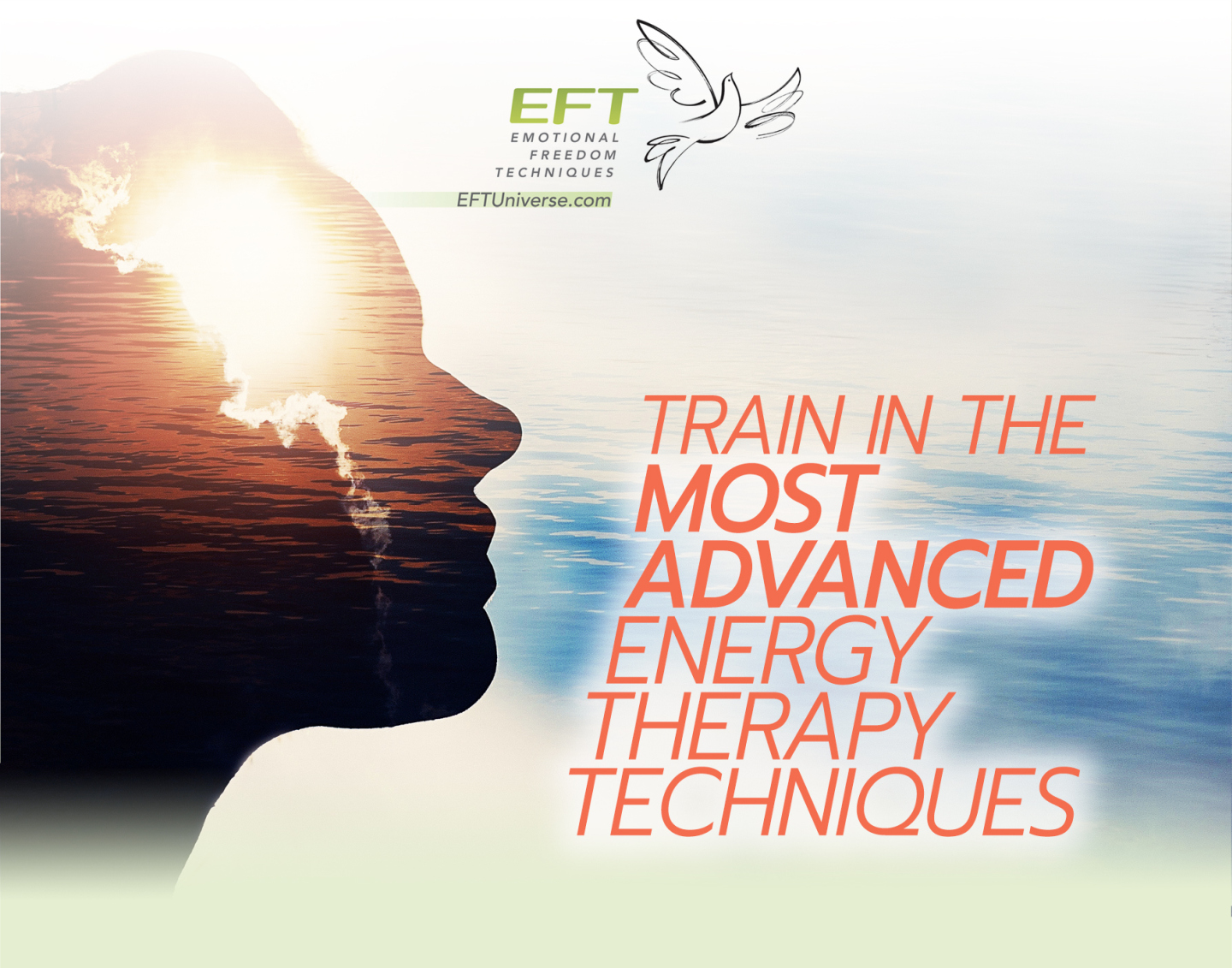 Sign up by sending an email to: kontor@mygind.dk including you name, adress, phonenumber.
Professionals who get the best outcomes for their clients work at the junction of mind, body, emotion and energy and constantly look how to improve their skills. They recognize that unresolved emotional trauma lies at the base of most repetitive and self-defeating behaviors. You know that TFT/EFT/tapping is efficient and effective techniques that work quickly, and produce results with even the most difficult clients.
Now we add more than 100 scientific studies and you will hear more about them in this training. Clinical EFT is the evidence-based form of EFT.  TFT/EFT is a practical, quickly-learned, hands-on technique for dealing with emotional distress at the deepest level. A news story in Examiner.com called it,"one of the most successful psychology self-help techniques ever developed." Professional EFT  includes 48 distinct techniques.
Many of your clients have heard of TFT/EFT or tapping because its popularity has grown rapidly over the past decade. Over 5 million people a month search online for "EFT tapping" and related terms, while the 5 highest-traffic EFT web sites have over 2 million page views a month. That's all because EFT is so effective that it has spread by word of mouth. Training in Professional EFT gives you a skill your clients want.
Consistently Produce Results for Your Clients
Research shows that treatment with Professional EFT by a trained practitioner can produce the following results:
 Reductions in anxiety of 40%+ – sometimes in a single session (Clond, 2015)

 PTSD is remediated in 84% of veterans in 6 sessions (Sebastian & Nelms, 2016)

 Overweight clients don't just lose weight – they keep weight off long-term (Stapleton et al., 2014)

 Reductions in depression symptoms of 41% (Nelms & Castel, 2016)

 The elimination or reduction of stress-related conditions (Church, 2013a)

 Follow-up studies show that for most clients, the results last over time (Church, 2013a)

 Pain levels drop by an average of two-thirds in a 30 minute treatment (Church & Brooks, 2011)

 The symptoms of autoimmune diseases like psoriasis and fibromyalgia are reduced (Brattberg, 2011; Hodge & Jurgens, 2014)

 Effects are similar in many different populations, from stressed workers to students to refugees (Boath et al., 2014; Church 2013a)

 The neutralization of traumatic memories, using memory reconsolidation (Church, 2013b)

 Reductions in stress hormones like cortisol (Groesbeck et al, 2017)

 The regulation of inflammation and immunity genes (Maharaj, 2016)
As a professional, you want to produce these results for your clients! You want a method that consistently and reliably, client after client, is able to reduce the stress that underlies most disease! You want a method that simultaneously enhanced both mental and physical wellbeing! You want to see your clients thriving in all these ways, while enjoying similar improvements in your own health and happiness!
Professional Skills Training in EFT (Emotional Freedom Techniques)
The Live EFT 4 Day Professional Skills Training will train you in the full range of Clinical EFT methods described in The EFT Manual (3rd Ed), the primary source for research and training. The training is intensely practical, with 8+ hours of supervised practice, expert demonstration and feedback. The workshop has 16 modules (5 and 6 per day), with each module systematically building on the ones before. Read the whole programme click here.
The course begins with a detailed survey of the genetics and physiology of stress, and how EFTs foundational "movie technique" systematically reduces the emotional pain associated with traumatic memories. You also learn how to use EFT for common problems like addictive cravings, dissociation, phobias, pain, depression and anxiety, as well as 3 distinct methods for testing the effectiveness of your work.
You go on to learn EFTs 3 "gentle techniques" designed for use in cases of trauma and emotional flooding. You discover strategies for dealing even with issues for which previous therapy has failed, problems that clients believe are impossible to solve, and how to gracefully conclude a session when emotional work remains unfinished. You discover how core beliefs are formed by early childhood experiences and how to systematically shift them with EFT.
When: Tuesday May 21st – Thursday May 23rd time 08:00 to 18:00, this is a four day training completed in three days.
Where: Festsalen, Store Kannikestræde 19, 1. sal 1169 København K.  Central Copenhagen, Denmark
Nearest subway: Nørreport, here we have Metro, S-Train, busses and Regional trains, 5 minute walk to the venue.
We will serve tee, coffee, water and a light snack during the day.
PRICE: DKK 5.250,00 also including the Danish online course Heilesen & Mygind Matrix (value DKK 1.700,00)
Sign up by sending an email to: kontor@mygind.dk including you name, adress, phonenumber.